Variscite rectangular shape cabochon cut silver necklace
$

115.00
Sold out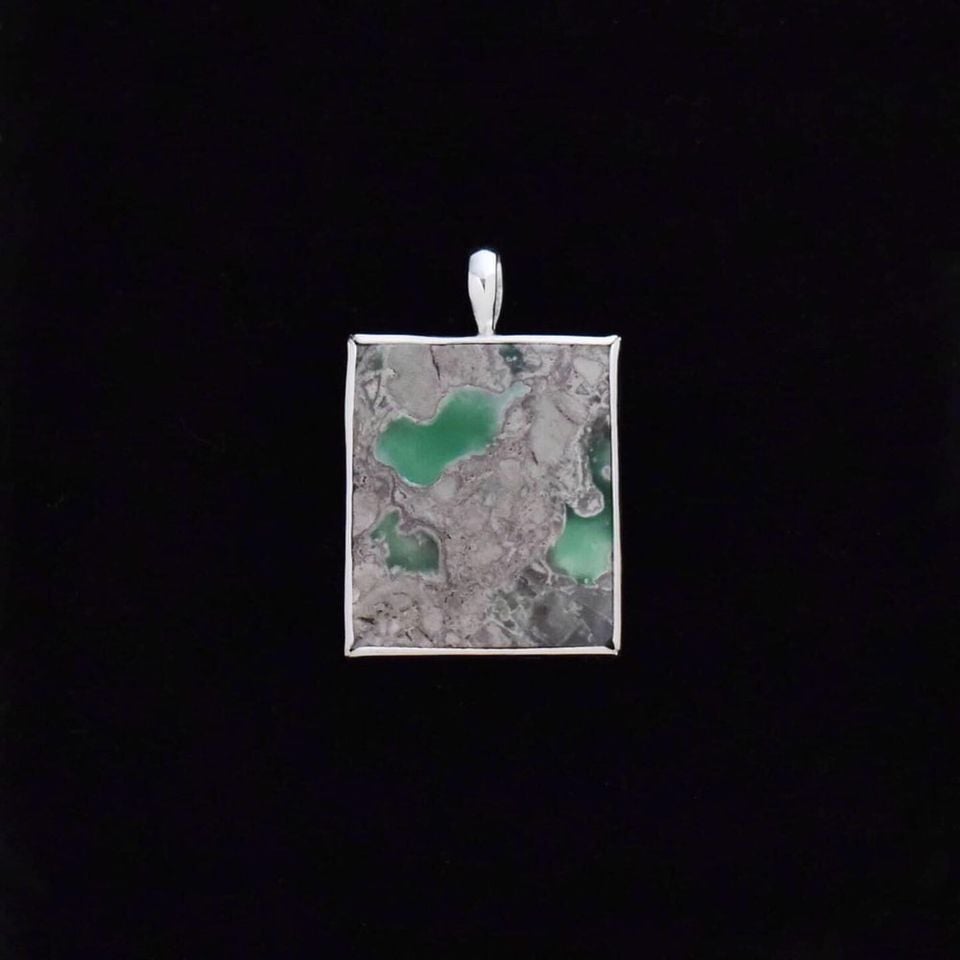 - stone measures: 22mm x 26mm x depth 06mm
- pendant cover is hand-made from sterling silver (950 silver)
- natural Variscite mineral from Brazil.
BENEFITS of wearing Variscite:
- The energy of Variscite establishes a connection between the etheric body, known as the lightbody, and the physical body, and stimulates healing on both levels.
- It has a strong healing action at the heart chakra to help you to heal emotional problems.
- This stone is especially helpful if you are feeling full of despair and unable to find hope for the future.
- It is a powerful aid to cleanse your auric field, and it creates a connection to the energy of the earth and Universal love, which helps you to release disharmony.
- Using one of these stones is one of the powerful practices to relieve stress. It will open the heart and help you to release negative energy into the light.
- This crystal helps you to feel calm as it has a strong vibration of harmony.
- It has a strong action at the higher heart chakra, where it stimulates feelings of love and compassion.
- This helps you to rise above any anxiety, depression or stress you may be feeling.
- Its energy helps you to embrace the joy that comes through to you from spirit.